If you've been disappointed or hurt by exercise in the past, then you'll fall in love with this revolutionary system that gets you out of pain, breaks you out of your fitness rut, and frees you to live life on your own terms.  This approach is called Personal Re-Training.
After all, it's your body — and a lasting, positive relationship with health is finally available to you through your Personal Trainer in Boulder CO – Ross Meyer.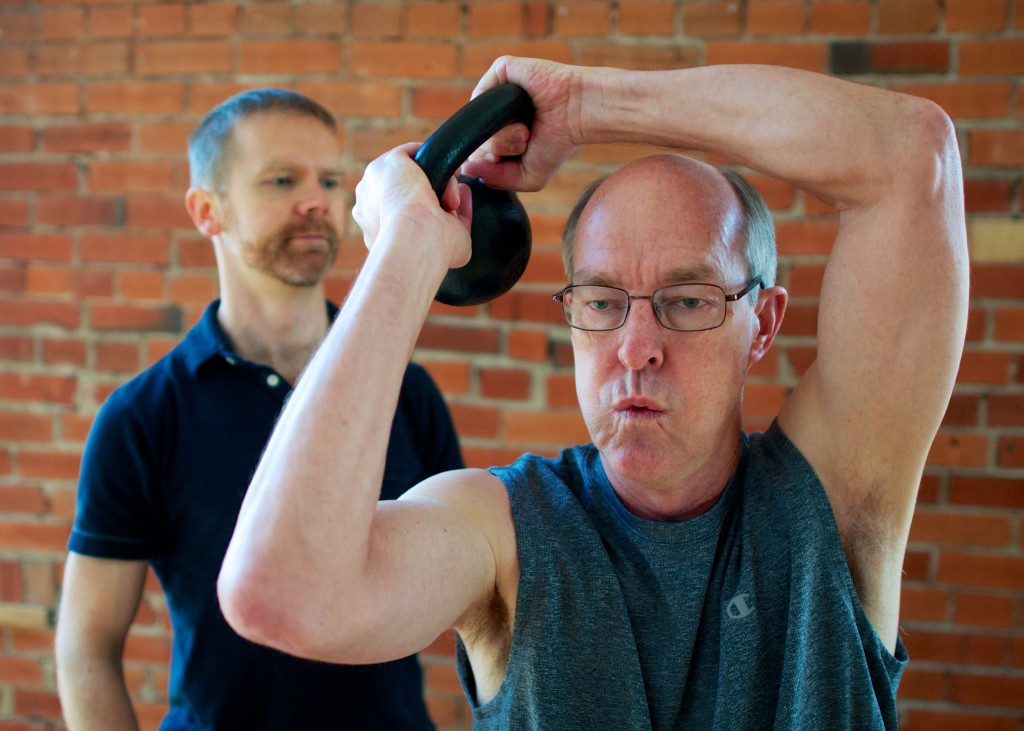 Hi, I'm Ross Meyer, a personal trainer in Boulder.
Welcome to the No B.S. Zone.
Let's get real here. I'm going to tell you the truth about your relationship to exercise and fitness.
Exercise and fitness are wildly misunderstood in the conventional wisdom and popular culture. Most of what you know about exercise and training is wrong.
The exercise and fitness industries are more oriented towards aesthetics than towards helping people live pain-free lives of vitality and freedom.
If your fitness goals include a life of physical freedom — enjoying your favorite activities without pain and restriction — then conventional fitness will probably fail you, if it hasn't already.  Since you are searching, I imagine you are hoping to find an approach to personal training in Boulder, CO that will better serve your real needs.
If conventional fitness had worked for you in the first place, then you wouldn't now be frustrated after wasting your time and effort.
I'm going to get out my crystal ball and guess that some of the following sentences describe you:
You have a nagging physical problem that keeps you from living life the way you want, and you've had it for more than two years.
You've got an old hurt or injury, and you've never been able to bounce all the way back from it.
You're getting a bit older, and you can't do all the fitness oriented things that you did just five or ten years ago — but you still want to. This could be golfing and skiing, or gardening and playing with your grandkids, or just putting on your pants and cleaning the garage without it being a hassle.
You've watched your parents' bodies and lifestyles degrade as they've aged, and you're determined not to go out like that.
You've already tried exercise and physical therapy and massage and yoga and more, and nothing has worked for you.
You feel like you've tried everything, nothing has worked, and you're not sure you'll every feel good again.
Ross Meyer Personal Re-Training (a personal training studio in Boulder, CO) in a nutshell:
As a Personal Trainer, I will assess and analyze the way your body moves to identify the hidden obstacles to pain-free fitness and freedom.
You get an individualized, systems-based plan, enabling performance at a higher level in your favorite sports and activities.
I back my work with my signature 100% money-back Satisfaction Guarantee.
I consult with other professionals to address your old injuries and prevent new ones.
We reassess your program to make sure it always meets your needs, and stays fresh and cutting-edge.
Since 2000, I've worked with hundreds of clients who were having problems with their bodies. Many came to me for personal training in pain, no longer able to participate in the fitness activities they loved. They were disappointed and hopeless, frustrated and angry, and had already invested thousands of dollars and years of their lives in things that didn't work.
I am proud and honored to say that, except for exactly three people, Personal Training, or rather Personal Re-training, has helped every single one of these clients get out of pain, get over the hump, and reclaim the fitness lifestyles that they thought were forever lost to them. (And I wish I had a time machine to back to 2007/2008, so I could help those last three with what I've learned in the meantime.)
Across the board, these folks wake up in the morning feeling great, and with a radically different experience of their bodies. They've become strong and capable, look and feel younger and more confident, and thrive in their careers, families, and personal lives. They've dramatically transformed their lives, their bodies, and what they understood to be possible for themselves.  As a Personal Trainer, I couldn't ask for alot more than this.
If it sounds too good to be true, I understand. That's the reason I offer my signature Satisfaction Guarantee on every Personal Re-Training program I offer.
If you follow our personal training program and are not 100% delighted with the results, then I'll give you back every dime you've paid me.
It's that simple. That's how confident I am in the effectiveness of this work.
How about them apples?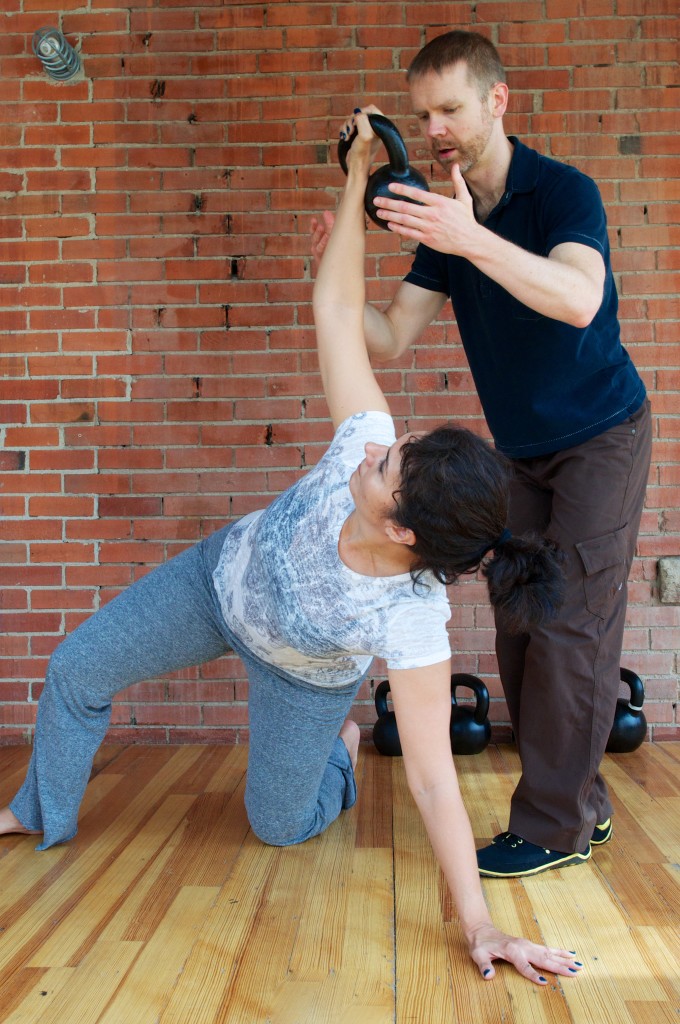 My bold and audacious claim to you is that I will finally help you get out of pain and get back to your life, faster than you thought was possible, and for good.
If this is speaking to you, and maybe even feels a little exciting or scary, then let's have a chat about how Ross Meyer Personal Re-Training may finally be the answer to your problems.
Click on Contact to reserve your complimentary phone consultation so we can talk one-on-one. I look forward to speaking with you, learning about your situation, and sketching out a plan to make your dreams come true.
Talk to you soon,
—Ross